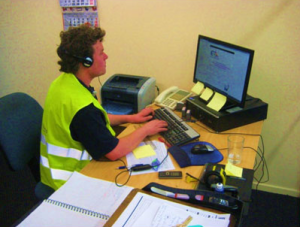 COST EFFECTIVE DELIVERY AND COMPLIANCE
Our training products like eForklift are dynamic toolboxes which:
Reduce your training and assessment costs.
Drive candidate knowledge base and attitude.
Protects your workplace culture.
MANAGING THE eLearning
PROCESS
This service provides direct access to
the e-learning package which
records completion of the course, pass, fail, feedback etc.
We provide a Learning Management
System (or LMS) which offers a
range of recording, reporting and
analytical functions.